Puratos Corporation Installs Popular IceStation TITANS from ITSENCLOSURES
Mt. Pleasant, PA (May 04, 2015) – ITSENCLOSURES is proud to announce another successful IceStation TITAN installation. The Puratos Corporation, in Pennsauken, New Jersey, is in the process of consolidating two plants and upgrading equipment, which now includes IceStation TITAN pc enclosures. Puratos is a premium supplier of products that compliment baking, pastry and chocolate products.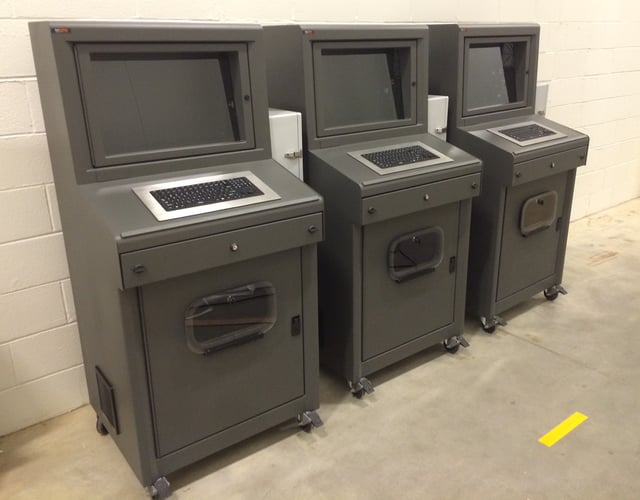 ITSENCLOSURES visited the Puratos plant in February of 2014 to assist in the development of a solution for Puratos pc enclosure needs. JT Spangler, President of ITSENCLOSURES, was on hand for the tour of the plant. "We love to visit our customers in the manufacturing environment to gather vital data about our client's needs. We feel it is better to connect with our customers in person, so that we can make an accurate and precise enclosure recommendation," said Mr. Spangler.
After observing the plant and electronics that required secure protection, ITSENCLOSURES recommended that Puratos install the IceStation TITAN enclosure models. The Titan is rated for NEMA 12 and NEMA 4X. Each Puratos enclosure would house a barcode printer, a PC and a wide screen monitor. In addition, a separate enclosure that holds a hand held barcode scanner would be mounted on the side of the enclosure. An integrated keyboard and hula point would be mounted to the sloped work surface, as well.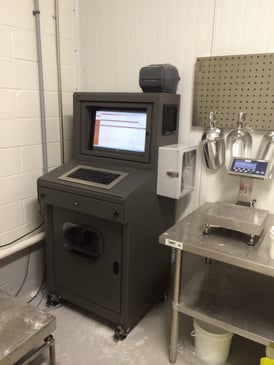 ITSENCLOSURES also provided customized stainless steel operator interface enclosures that mount to existing swing arms in the plant. In the past, Puratos purchased stainless steel enclosures that required an 'in the field' modification for a cutout panel mount touchscreen. ITSENCLOSURES provided custom IO28268-4X enclosures with touchscreen cutouts factory installed in the enclosure door prior to shipping. Installation for Puratos on site is now considerably more efficient. With price and time always a priority, the ITSENCLOSURES' solution proved to be the best solution on the market.
"We excel at customizing enclosures for our customers, regardless of the quantity required," said Jennifer Bissell, Director of Sales and Marketing. "We are always eager to listen to customer's needs and recommend the most cost effective and efficient enclosure solution," said Ms. Bissell.
The expansion project will continue throughout 2015. The next phase will include a number of stainless steel IO292813-4X enclosures that will be mounted directly to the wall.
Puratos is an international group with a full range of innovative products and application expertise in the bakery, patisserie and chocolate sectors. Products and services are available in more than 100 countries around the world… Clients are artisans, industry, retailers and food service. Puratos aims to be 'a reliable partner in innovation,' and help customers deliver nutritious, tasty food for the communities they work and live in.
ITSENCLOSURES designs and builds the most durable computer enclosures to the food processing industry. NEMA 12, 4 and 4X rated enclosures are ideal for areas that contain dust and dirt, and require the wash down.
Please consult an ITSENCLOSURES sales expert today. For more information on ITSENCLOSURES and their wide array of innovative products, please Email ITSENCLOSURES Directly or call 1.800.423.9911