The Fifth Annual "Leadership in Automation" Awards Recognize "First Team" Honorees

CHICAGO, IL (January 20, 2016) – PMMI Media Group's Automation World magazine is pleased to announce the First Team category leaders in the 2015 Leadership in Automation Program. Automation World, the leading business magazine serving automation professionals, launched this community-based program in January 2015. Automation professionals were invited to vote for their favorite automation vendors in unaided-recall surveys.
Over two dozen categories are featured, representing the wide variety of automation technologies, software and products in use by today's manufacturing professionals across the discrete, batch and continuous process manufacturing industries.
ITSENCLOSURES was awarded a place on the 2015 First Team in the following categories: ENCLOSURES
JT Spangler, President of ITSENCLOSURES, was thrilled to accept the award on behalf of ITSENCLOSURES, "We are honored to be amongst the winners of the First Team in the 2015 Leadership in Automation Program in Automation World magazine. Our company strives to be the top computer enclosure company in the marketplace. Our employees work extremely hard and want every customer to feel that they are our top priority. We hope to win this award again in the future."
Jim Chrzan, Publisher of Automation World, shares his enthusiasm. "Our First Team Honorees represent the best of the best in both customer service and product innovation. Congratulations to them! And thank you to all of the end-users who voted for their favorite solution providers."
Leadership in Automation First Team Honorees will be recognized in Automation World's January 2016 issue, available here: http://www.automationworld.com
---------
About ITSENCLOSURES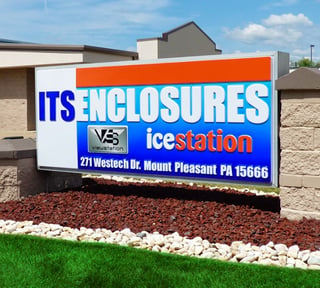 Located 36 miles southeast of Pittsburgh in Mt. Pleasant, Pennsylvania, ITSENCLOSURES designs and builds the toughest computer enclosures on the market. NEMA rated PC enclosures are ideal for any and all environments where dust, dirt and exposure to liquids or corrosives are present.
ITSENCLOSURES' line of computer enclosures, printer enclosures, server enclosures, and LCD enclosures protect a company's investment and maximize the lifetime of the electronics protected. ITSENCLOSURES' products are always 'Made in the USA' and allow companies to safely use any computer or monitor in the harshest operating environments. ITSENCLOSURES has been helping companies protect technology investments and realize the maximum life cycle of their equipment since its founding in 1985.
For more information on ITSENCLOSURES and their wide array of innovative products, please email ITSENCLOSURES directly (info@itsenclosures.com) or call 1.800.423.9911 to speak to a salesperson.
###